This is a carousel. Use Next and Previous buttons to navigate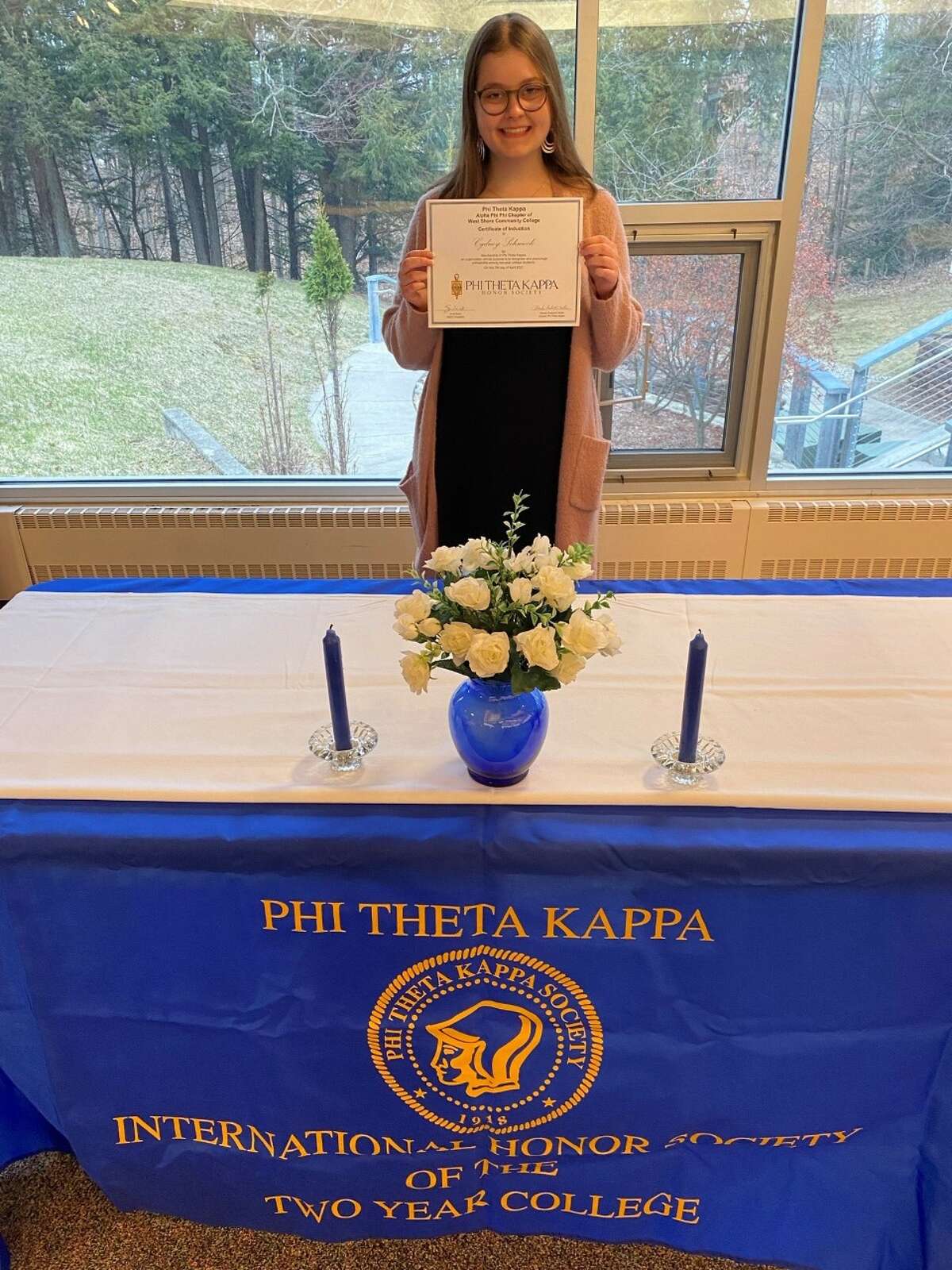 SCOTTVILLE — The West Shore Community College Alpha Phi Phi Chapter of the Phi Theta Kappa Honors Society welcomed new members during its annual induction ceremony, on April 7, in the college's Administrative & Conference Building.
The inductees were Ashley Allen, Thressa Ambrose, Hanna Ashley, Raymond Bourdage, Jasmin Burgos, Amanda Burns, Amanda Cantu, Annette Chimal, Molly Cohoon, Crystal Davis, Athena Dila, Breanna Domin, Eli Draper, Hope Erlandson, Megan Faber, Jessica Fairbanks, Rachel Faust , Jorge Flore-Gonzalez, Shelby Fraly, Cloe Frederick , Cayden Gray , Dylan Griffing , Taylor Haglund, Joann Hambright, Heather Hanson-Foggo, Mikayla Harrison, Miranda Heyer, Maegan Hrachovina, Alyssa Jackoviak, Faith Jensen, Elayna Johnson, Ethan Johnson, Grant Johnson, Shamita Kates, Lauren Keller, Jessica Kiszelik, Holly Lafleur, Jessica LaPointe, Erin Lewis, Lia Lux, Adrianna Malburg, Kami Malzahn, Kristin McCumber, Maudie McLaughlin, Amber Meister, Emily Miller, Moriah Motyka, Chau Nguyen, Danielle Oleniczak, Ella Olmstead, Brooke Palmer, Kohen Porter, Jody Porter, Andrew Quin, Erin Reilly, Mallorie Ryder, Mackenzie Sarto, Cydney Schmock, Rachel Shoebridge, Eli Shoup, Laura Simon, Kathryn Smith, Kendra Strait, Scott Sturgill, Amy Taylor, Macy Taylor, Aidyn Terry, Heather Trout, Bill Tucker, Leah VandenBerg, Isabella VandenHeuvel, Gina VanderKodde, Thomas Wagner, Kaya Watkins, Zachary Weber, Stephen Weinert, Kendall Williamson, Anna Wojcik, and Jessica Wood.