This is a carousel. Use Next and Previous buttons to navigate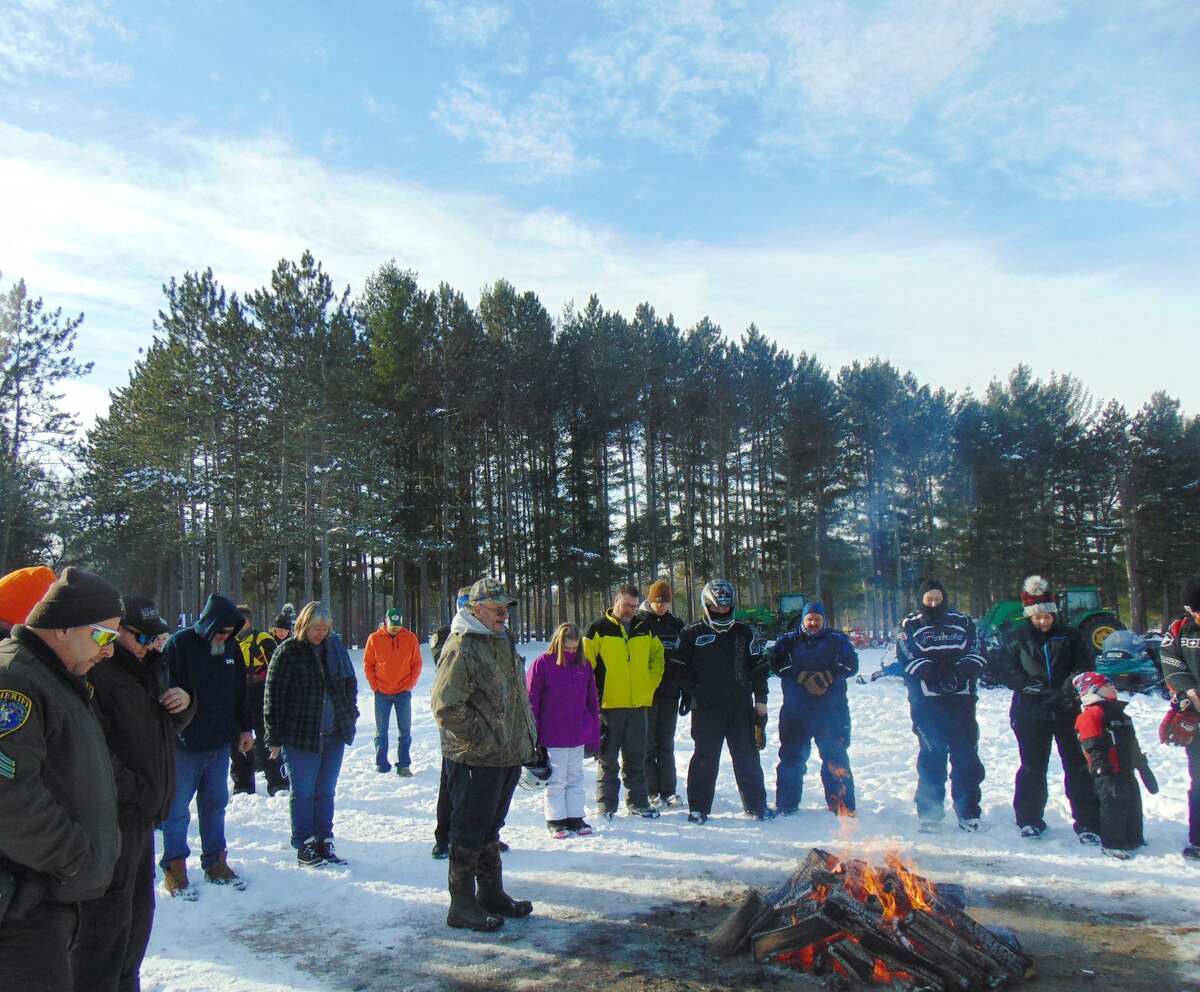 IRONS — A warm bonfire helped offset the biting frigid winds on Saturday, as snowmobile enthusiasts gathered around for a blessing for a safe riding season.
Although there was a thaw in late December, the snow recently piled on again, creating better conditions for winter sports enthusiasts.