This is a carousel. Use Next and Previous buttons to navigate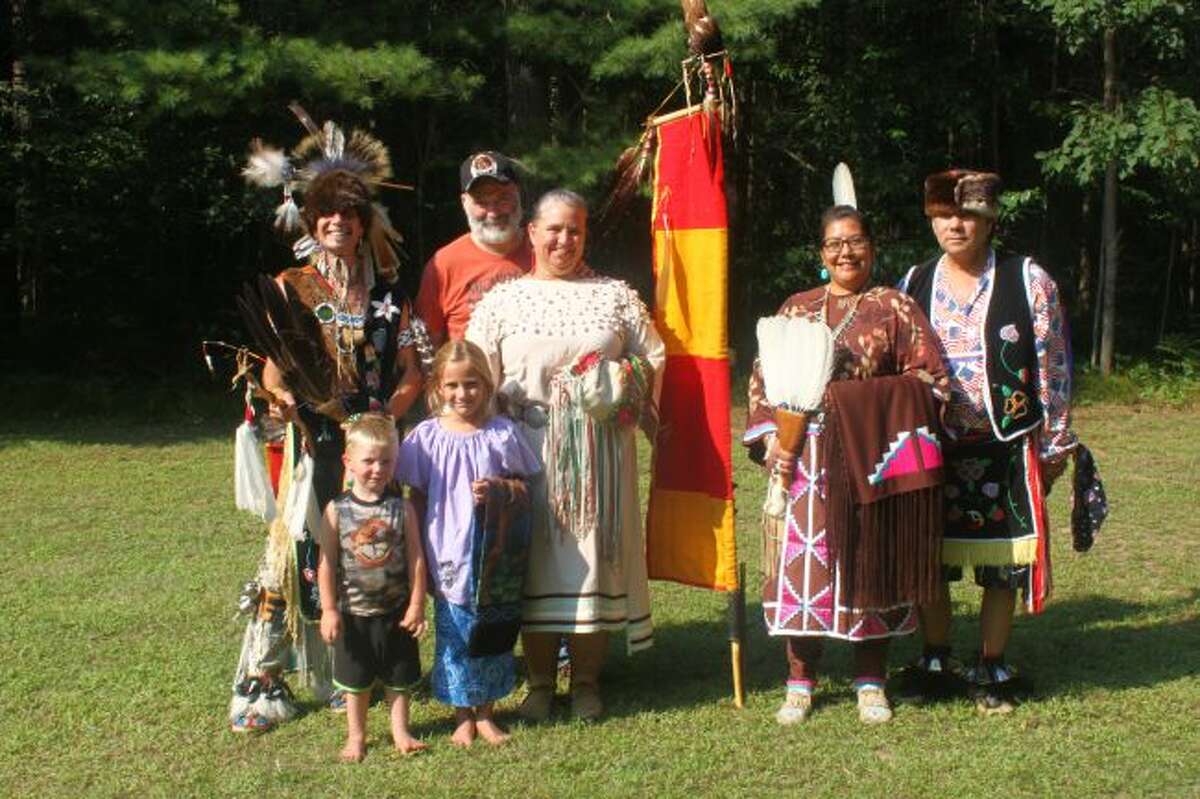 BALDWIN — The scent of sweet grass, the echo of drums and tribal songs, tribal dancers in traditional outfits and fry bread created an atmosphere fitting for the forested land at Shrine of the Pines. The Gissiwas Creek Pow Wow, of Marion, set up a pow wow on the weekend of Aug. 19 and 20, with vendors and tribal dancers coming from all over the state.
During the inter-tribal dance, dancers circled around a peace gathering staff, which belongs to dancer Mike Loonsfoot.