This is a carousel. Use Next and Previous buttons to navigate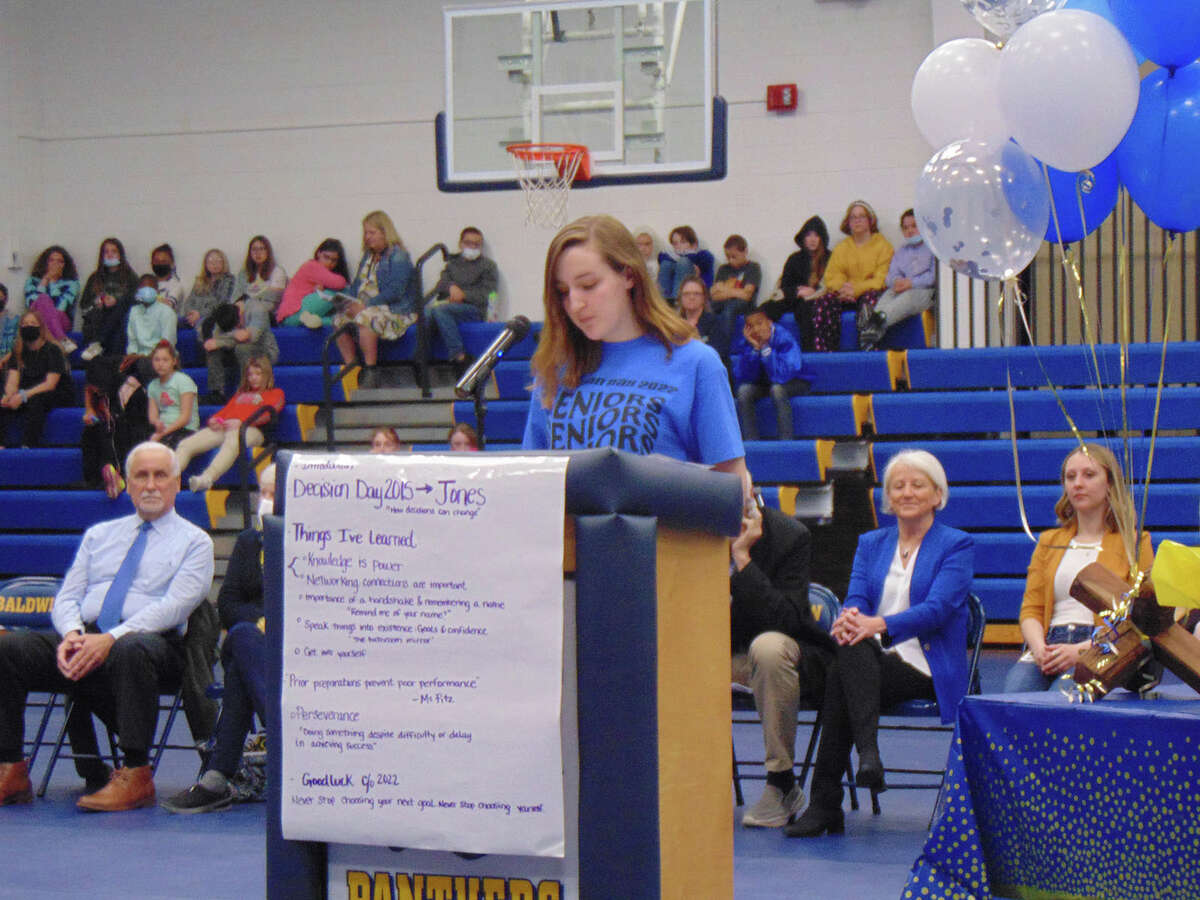 BALDWIN — As the 12 seniors at Baldwin High School get ready for graduation and move on to the next chapter of life, classmates, school staff, family, Rep. Scott VanSingel (R-Grant) and Sen. Curt Vanderwall (R-Ludington), along with community members, came to hear their announcements of future plans during the annual Decision Day. 
The occasion showcases how far students have come, and is a time for others to congratulate and support them going forward.