This is a carousel. Use Next and Previous buttons to navigate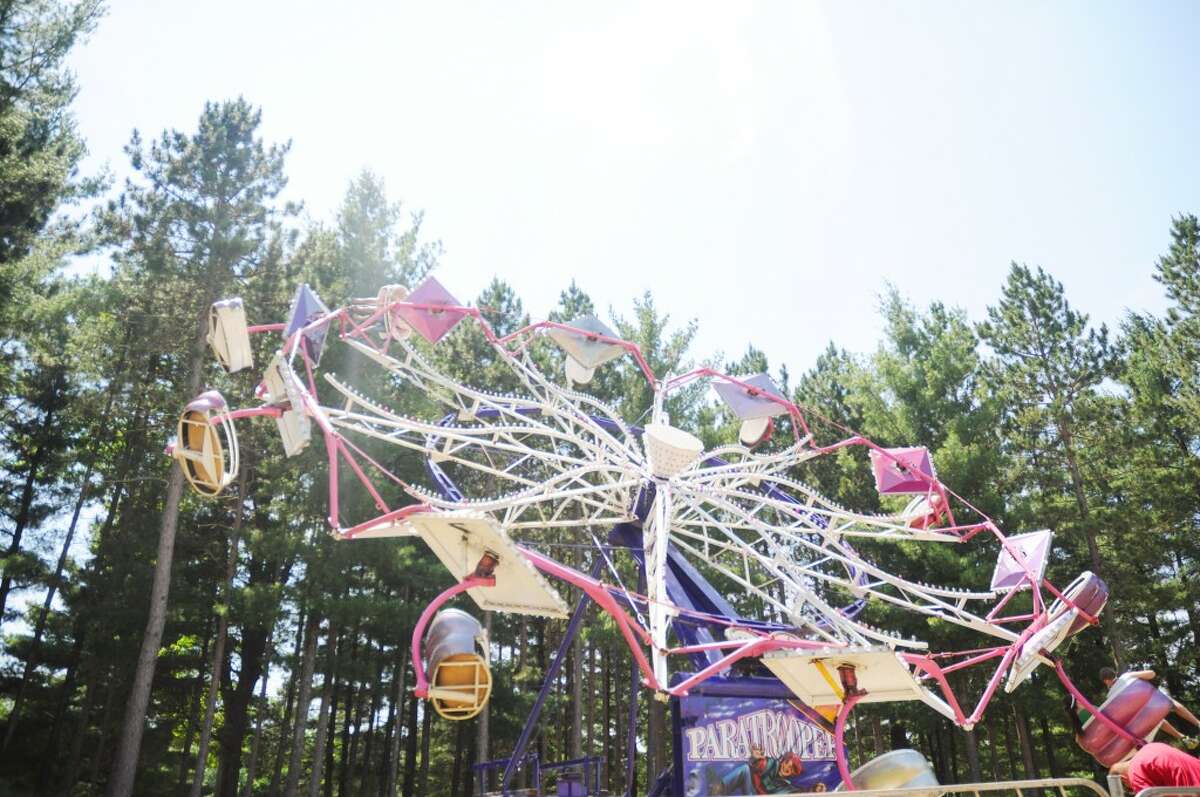 39th annual Irons Flea Roast and Ox Market attracts many to the area

IRONS — Although the weather didn't fully cooperate over the weekend, it hardly stopped residents and visitors alike from enjoying the 39th annual Irons Flea Roast and Ox Market. From Thursday through Sunday, the festival welcomed guests with food, vendors, games, music, a parade and a carnival. In addition to providing summer entertainment, the festival also boosts Irons' local economy, said Paul Suits, president of the Irons Area Tourist Association, which organizes the event. "It's a big shot in the arm (for Irons) — getting people in the area, spending money at gas stations, stores, hotels and what not," Suits said. Although the association did not have an exact count of how many people attended the four-day festival, Suits said attendance was comparable to last year's festival. "It went real well," he said. "The weather played a little bit of a role on Friday, cleared everyone out once the rain came, but everybody all came back on Saturday because it was just busier than the dickens on Saturday." On Sunday, the winners of the 2013 Flea Roast Super Raffle were announced. The Heitzman family, from Grand Rapids, won the grand prize, a 2013 Polaris Ranger Crew 500LE; William Grover, of Idlewild, won second place, a kayak package; and Ryan Fasel, of Traverse City, won third place, $100. Festival organizers also raffled off 16 bikes to children, all donated by "The Fry Guy," a festival food vendor, and a group of friends. Although the festival just ended, organizers are already planning next year's event, Suits said. The festival will be celebrating its 40th anniversary and organizers want to plan something grand for the celebration, he added.