This is a carousel. Use Next and Previous buttons to navigate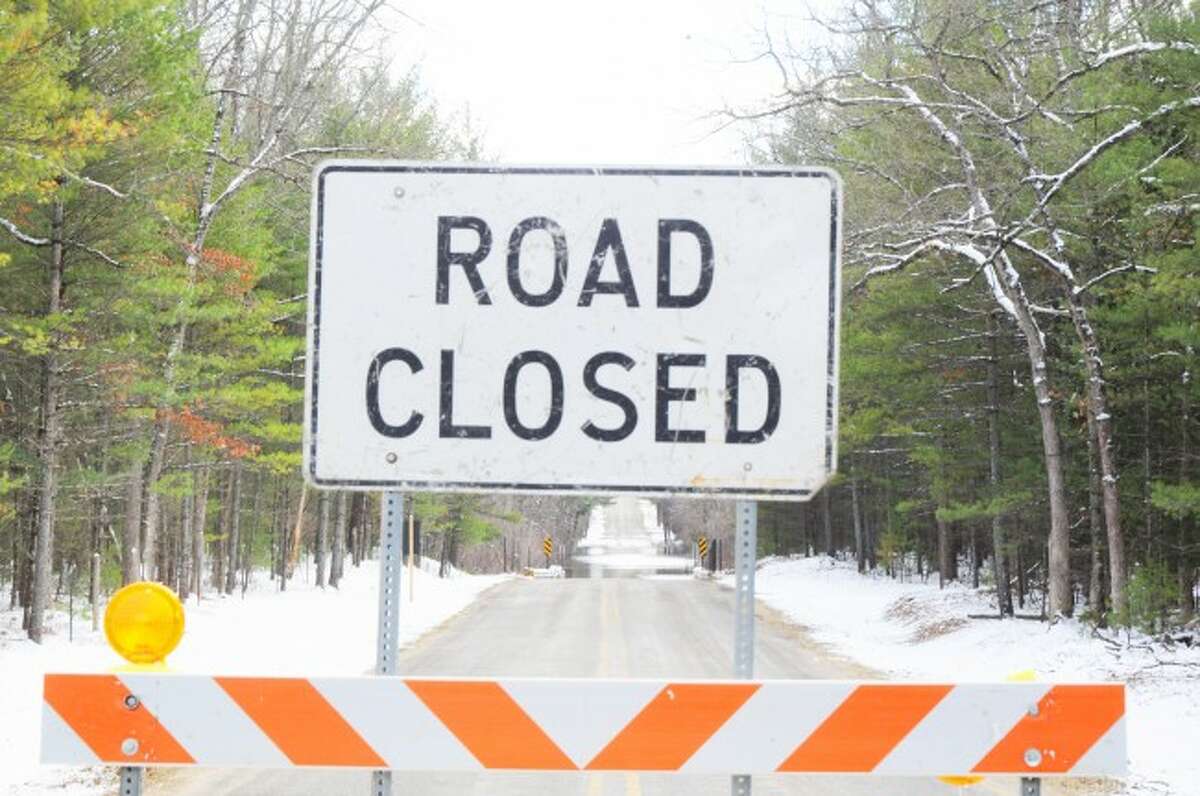 County declares local state of emergency, seeks governor's deceleration for flood assistance

LAKE COUNTY – Due to already swelled rivers from this year's large snowmelt and rainfall from Saturday's storm, Lake County has been placed under a local state of emergency due to flooding. On Wednesday, Lake County Emergency Management Director Michael Applewhite said he had placed the county under a local state of emergency, which is the first step to receiving a governor's emergency deceleration which he also hopes to pursue. "Right now we are looking at getting some assistance for the road repairs because we have a few roads that are closed around the county because of culverts and things like that," Applewhite said. Due to overflowing waterways, the Lake County Road Commission and emergency management have had to close several roads in the county. The roads include South Branch Road, between West 56th Street and West 64th Street; James Road, from West Lavista Road to south of the bridge; West 40th Street near Sheep Ranch Bridge; South Broadway Street, between East 24th Street and East 36th Street; Spencer Bridge, near Peacock Trail; and West 11 Mile Road and North Hamilton Road. "Little creeks become rivers; little runoffs become streams," Applewhite said. "I've seen a dry creek bed that ended up taking out a road in the southern end of the county." Saturday's storm brought strong winds that knocked down trees and powerlines in surrounding counties. Great Lakes Energy estimates that 1,110 Lake County members lost electricity between Saturday and Monday because of the storm, although most members power was restored within 24 hours, said Dave Guzniczak, Great Lakes Energy communications director. While the strong winds caused major damage in other areas, that wasn't the case for Lake County, Applewhite said. The real problem with Saturday's storm was the rain. "A lot of the heavy snowfall that we did have, the rivers were already swollen from the recent melt that we had happened over the last week," Applewhite said. "That added with the — I think we got between two to three inches of rain at once coming in — the ground is already saturated; it is not going to hold anymore. It runs off to the tributaries and then it runs off into the rivers." Applewhite has been working with the road commission to help them get the materials they need to fix flooded roads. By declaring the states of emergencies, the county could receive the assistance. It also could receive assistance for homes damaged due to the recent flooding. Applewhite reminds residents to turn and not drive through standing water if they come upon it. Flooded roadways also should be reported to the road commission by calling (231) 745-4666. For information about road closures or how long they will be closed, contact the road commission at the number listed above. For information about having your home possibly assessed to see if it qualifies for assistance due to the recent flooding, contact Lake County Equalization at (231) 745-2723.