This is a carousel. Use Next and Previous buttons to navigate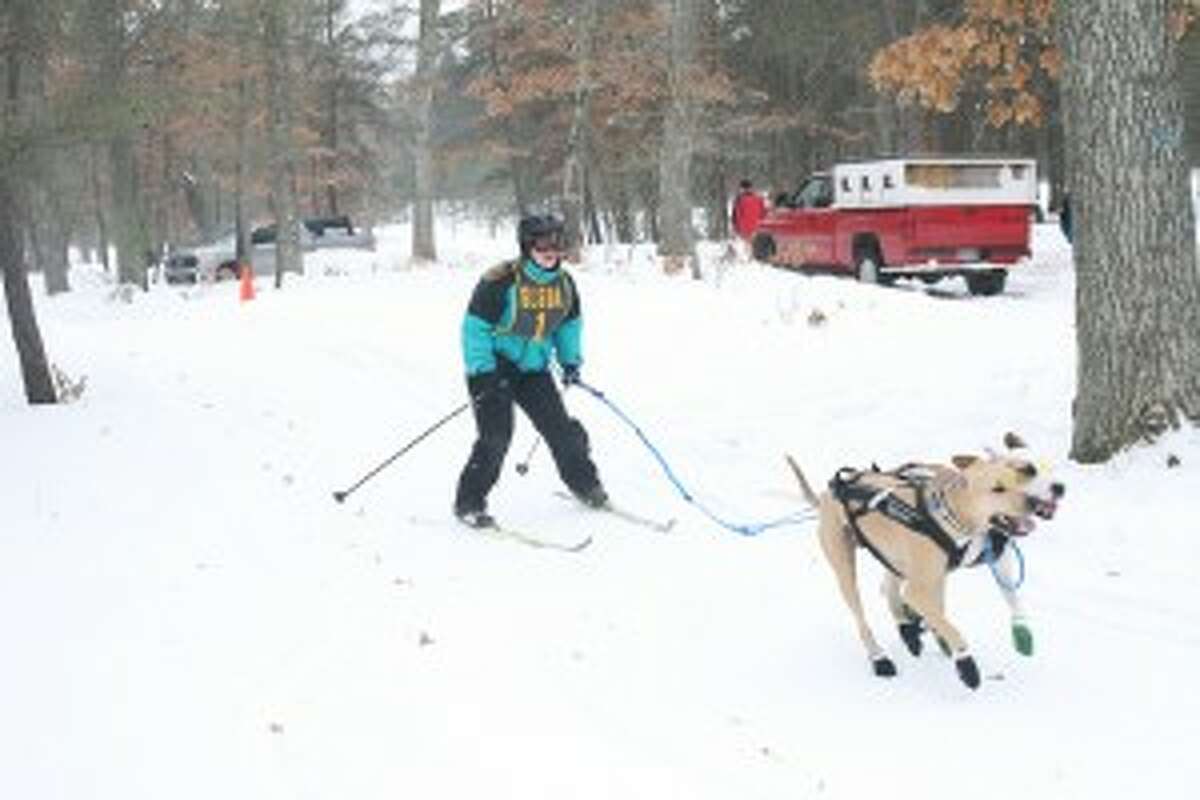 SWEETWATER TWP. — Even though winter is finally coming to an end, several enthusiastic individuals hit Lake County's trails to get in one last big hurrah before spring. They are some of the few and proud members of a sport that has a surprisingly large following in Michigan: dog sled racing.
The Sterns Siding Sled Dog Race was held on March 7 and 8, on the trails of Sweetwater Township. Events including four-dog sled, six-dog sled, 10-dog sled and Skijor (cross country skiing with two dogs helping to pull). More than 45 racers participated.