This is a carousel. Use Next and Previous buttons to navigate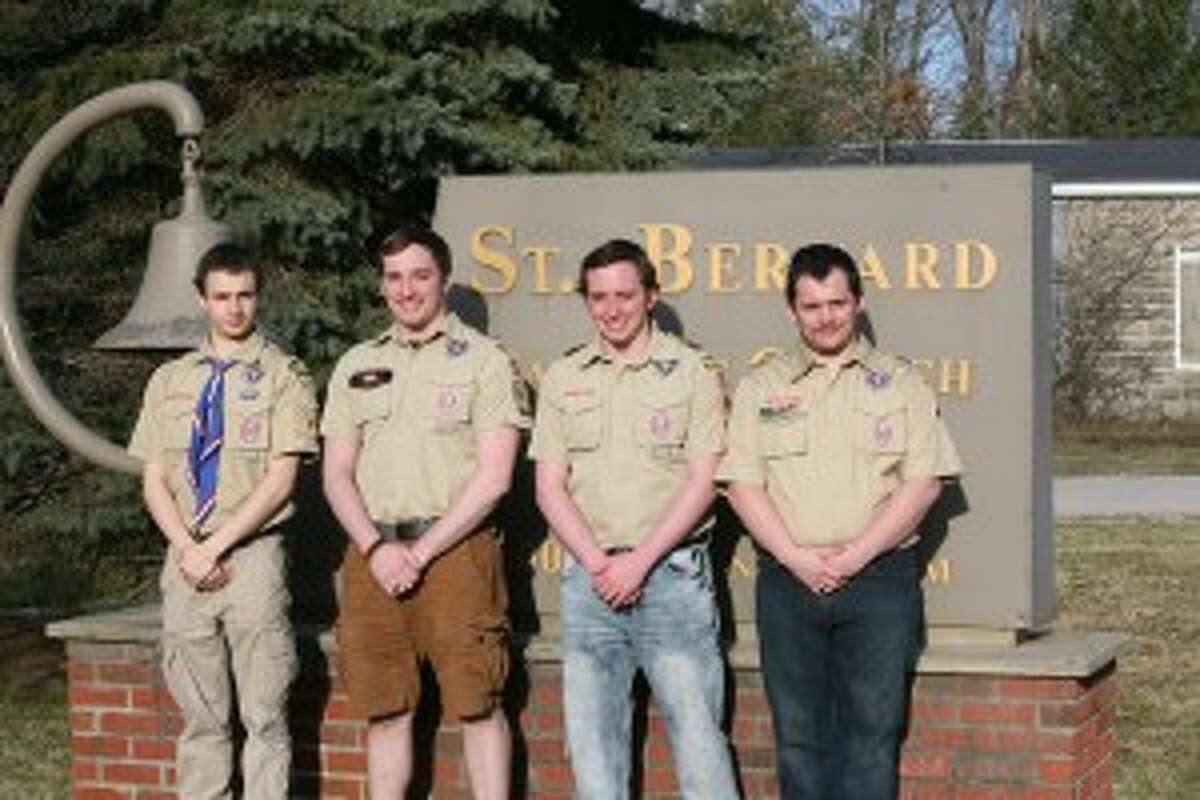 IRONS — Four members of Irons' Boy Scout Troop No. 61 have earned the highest achievement in the Boy Scouts of America: the rank of Eagle Scout.
The boys are Austin McIntire, Jesse Holden and James Holden of Brethren High School, and Kodiak Collins of Mason County Eastern. The It can take almost a decade to achieve the title of Eagle Scout, and each scout must do so before they turn 18.