This is a carousel. Use Next and Previous buttons to navigate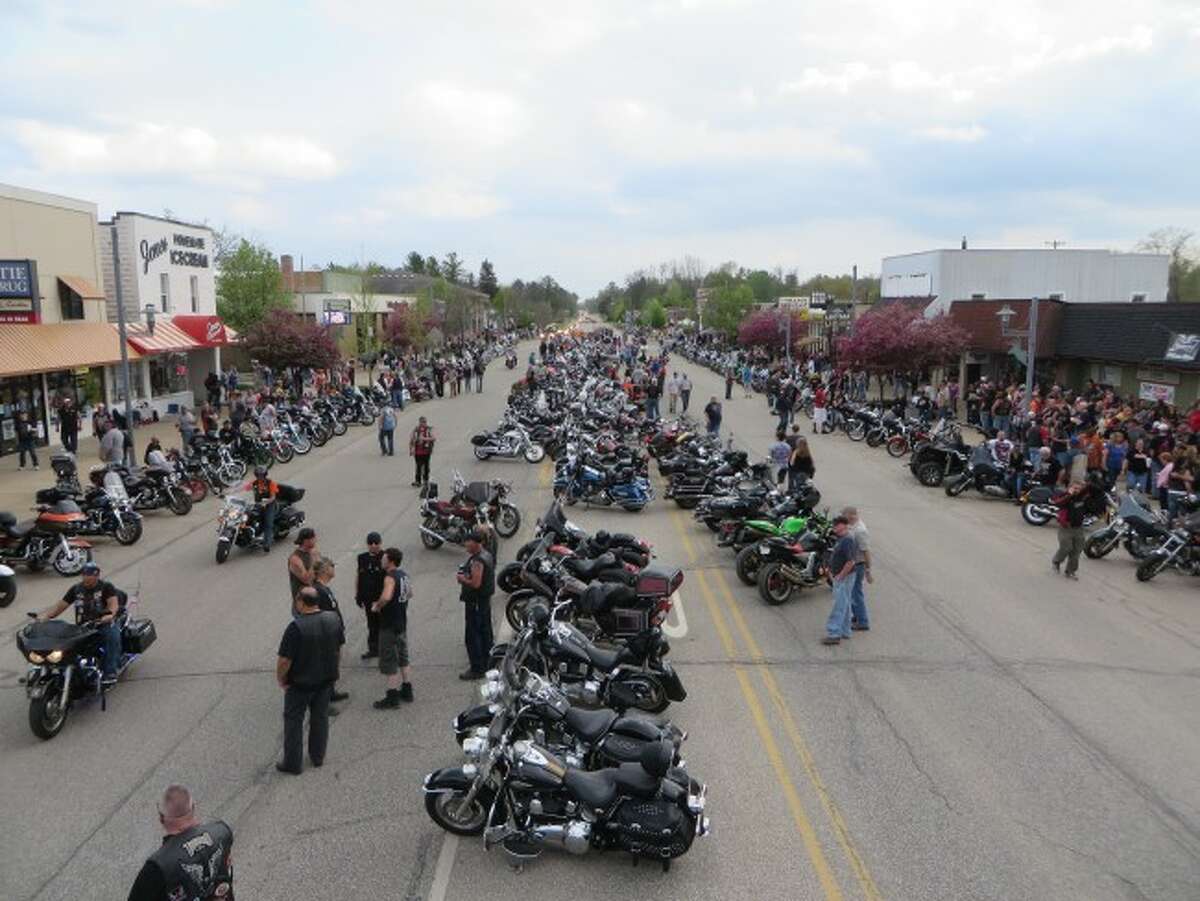 BALDWIN — The roar heard around Baldwin this past weekend wasn't thunder. It was the sound of more than 4,000 motorcycles screaming up and down the streets of Lake County for the 43rd annual Blessing of the Bikes.
Held each year to bless bikers with a safe and prosperous riding season, the event took over the entire community May 15 to 17. In addition to the blessing ceremony at the Baldwin airport, there were vendors lining streets of Baldwin, food trucks feeding the masses and special events all around town for visitors to attend.