This is a carousel. Use Next and Previous buttons to navigate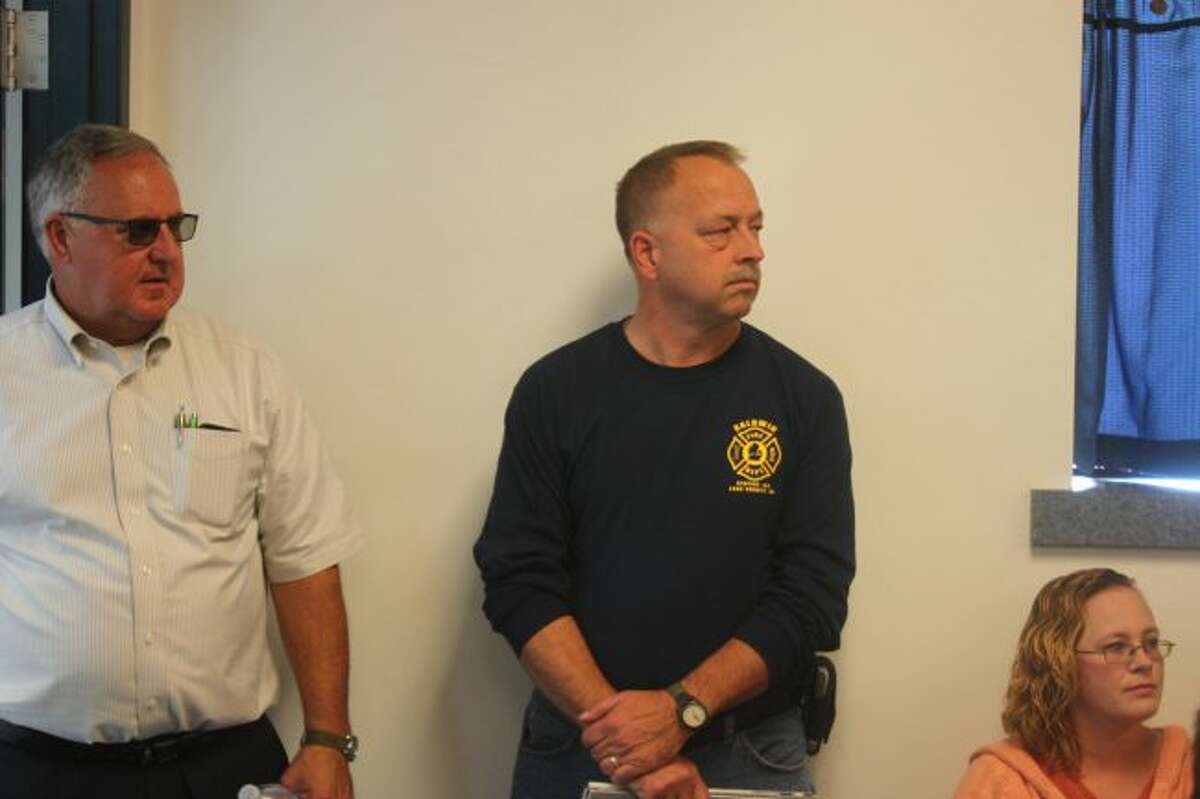 BALDWIN — Baldwin Village Hall was packed with residents and others ready to await the outcome of discussions of a Baldwin Village Council's agenda item to appoint a fire chief and a fire department secretary during a special meeting on Tuesday, Aug. 28.
Baldwin Village President Jim Truxton said the decision to appoint these positions comes from a village ordinance which says the village is to appoint a fire chief and fire chief secretary for the Baldwin Fire Department every May. Truxton said the council was late getting around to it. He said the council may or may not reappoint current Baldwin Fire Department Chief Marty Walker.