This is a carousel. Use Next and Previous buttons to navigate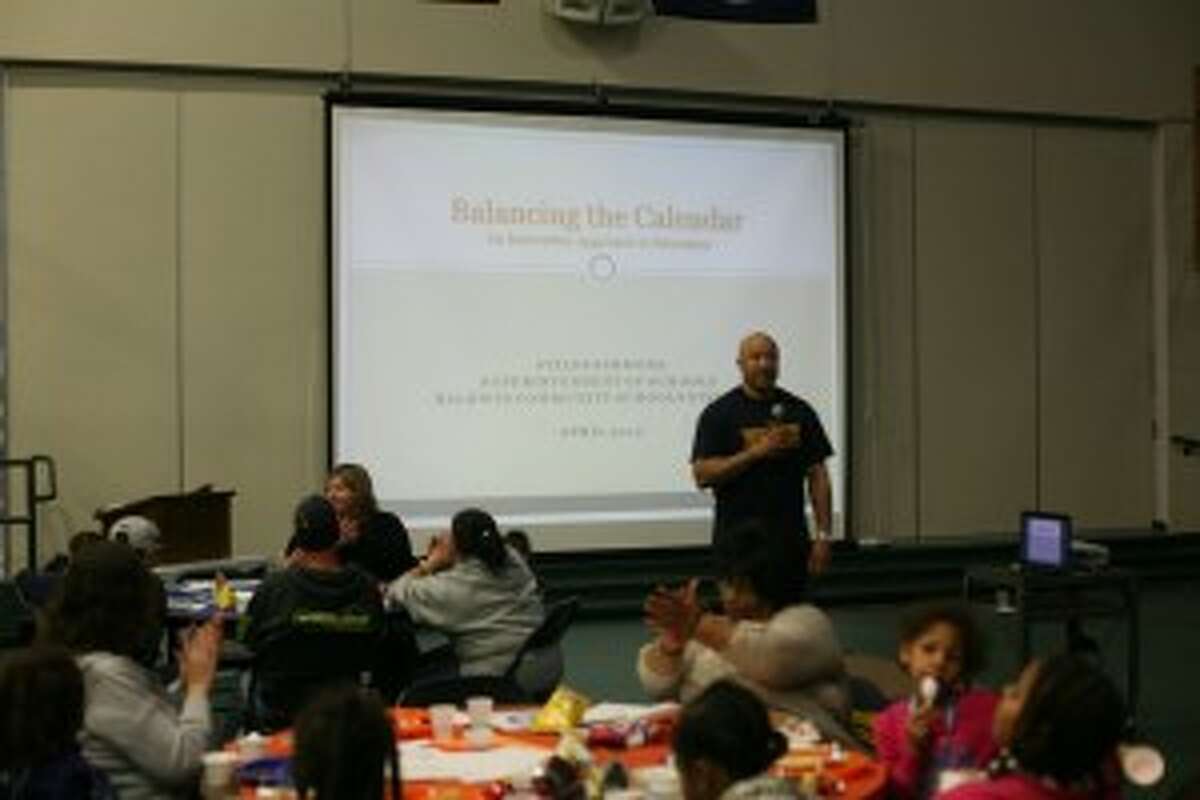 BALDWIN — The Baldwin Community School District is trying to educate the public about the switch to the new balanced calendar in the upcoming school year. A presentation on April 20 was hosted to further explain to parents about what this switch-over to the new calendar will mean and how it will affect their students.
The new calendar will eliminate the one long summer break used by most school districts and spread those days off through out the year. Baldwin Community Schools will be the first district in west Michigan to attempt this model.