This is a carousel. Use Next and Previous buttons to navigate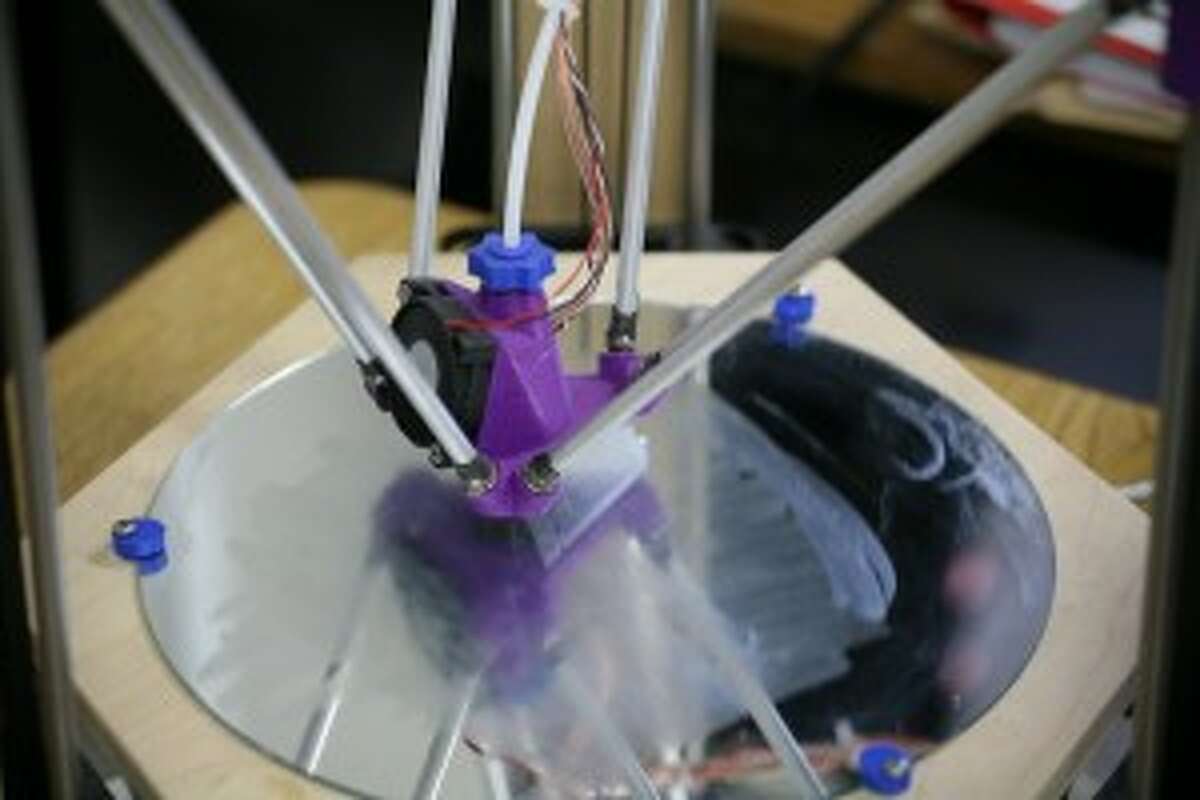 BALDWIN — Baldwin Community Schools has a little piece of the future sitting in two of its classrooms: a pair of 3D printers which the district have been introducing into its classes this year.
A 3D printer uses a digital design on a computer and then uses a general use material, usually a type of plastic, to create a real life model of that design. One of the two machines is operated by math teacher Robert Brintnall, who put the printer together last July.