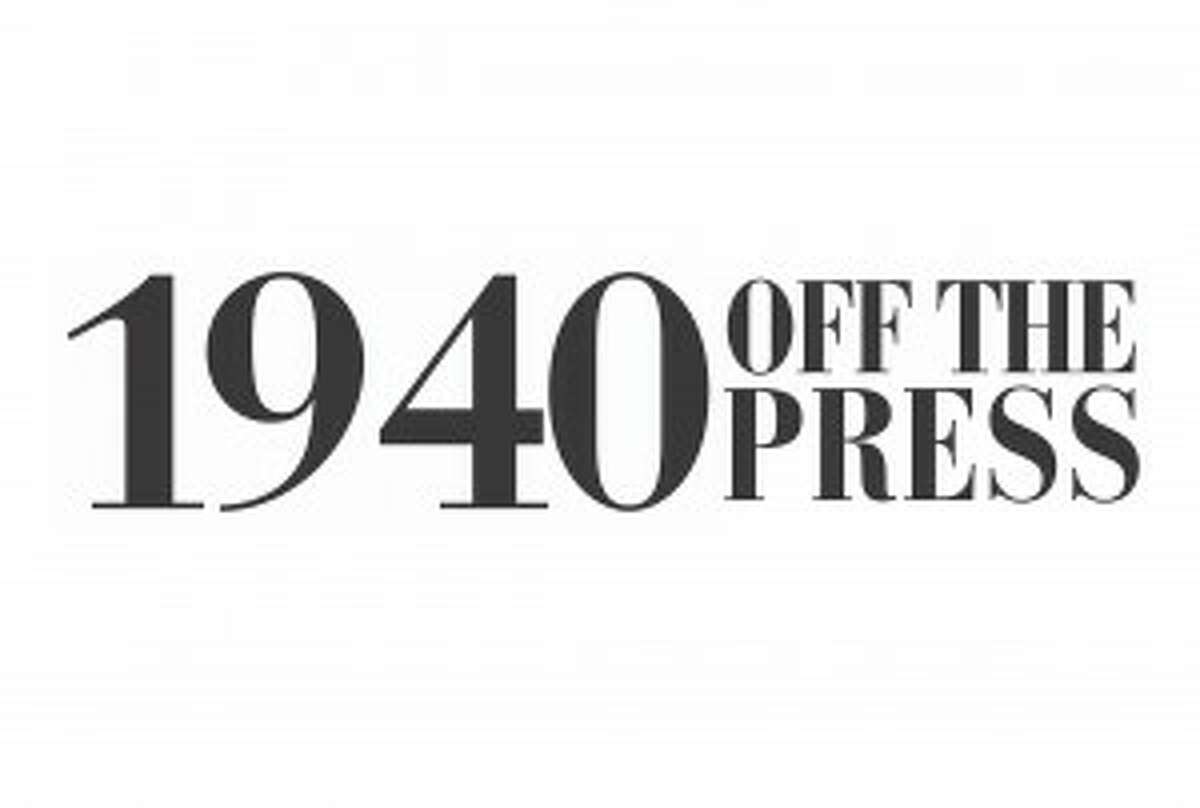 From the Lake County Star March 29, 1940 Edition
The home of Mrs. Mary Mitchell (of Idlewild) was burned to the ground Sunday night. The cause is unknown. No one was at home when it started.
Despite the fact that the last well in Logan Township of Mason County west of Carrs came in a dry hole, there has been renewed activity in the southeastern part of Lake County and there are bright prospects that there will be two or more wells drilled. Interested in leasing at the present are Charles Teater, one of the most popular operators in this section, the Ohio Oil Company, believed to be a branch of the Standard, Gulf and Pure Oil, Twin Drilling Co. of Tulsa, and the Webber interests. Through Stanley J. Sanford a considerable acreage has been blocked in Chase. Southeast Pinora is another field nearly completely blocked and the leases are being taken northwest from there through Ellsworth and north Newkirk. Activities are promised as soon as the frost is out and the snow off. Contrary to previous history, it seems that the companies this year are prepared to bring in new wells and the drilling will thorough and complete.
Those from Idlewild who attended the dance at Grand Rapids and enjoyed the grand music of Andy Kirk's orchestra were Mrs. And Mrs. Roy Brown, E. Smith, Mr. and Mrs. John Simmons, Theo. Bell, Mr. and Mrs. E.G. White, Chester Graine, Jr., The Misses C.B. Adams, R. Cherry, C.B. Scott, M. Easley, M. Glasper and B. Curry.
YOU AUTO KNOW. Lady Motorists: "Isn't it wonderful how these filling station people know just where to set a pump to get gas?" Our pumps are set up to give you gas that means real pleasure in QUICK starting and SMOOTH PERFORMANCE. Our prices are always right. Drive in TODAY. Stan's Super Service. Chevrolet Sales. G&S Stamps.
Lake County Chapter of the Red Cross is at work now on the second group of warm garments for women and children and will be ready to ship in the near future. A splendid cooperation has been shown in working for his worthy cause. After six months of war Europe now looks apprehensively to the beginning of spring. March and the approach of warm weather always has been a critical time in Europe's' conflicts. Whether or not spring will bring offensives and counter-offensives is still a matter of speculation; the mere fact that such a possibility exists has been an added factor in placing new and severe strain on social and economic life for commodity rationing and other rigid control measures have resulted in urgent relief problems. Shortage of food, clothing and shelter have combined to create an appalling disorganization of national life. Medical emergencies are being reported daily.
Following is a letter to Mrs. Marie Moore, teacher of the Big Bass Lake School, from the Michigan Tuberculosis Association: March 22, 1940. Dear Mrs. Moore: Our hearty congratulations to you and the pupils of the Big Bass Lake School! The zeal and enthusiasm of your boys and girls has won them first prize for having sold more Christmas Seals per capita than any other rural school in Lake County. The Michigan Tuberculosis Association is extremely proud of such workers and is sending you under separate cover, the book "Healthyland" as a token of our appreciation. Sincerely, Theo. J. Werle.
Terms of Circuit Court. Hon. Max E. Neal, Judge. Lake County – Third Monday in February, Third Monday in April, Fourth Monday in September, First Monday in November.
FOR SALE: 1939 Ford Tudor; 60 horsepower. Call at Baldwin Photo Shop.
Quality bred to lay, white leghorns, barred rock, white rock and Rhode Island Red chicks $7.50 per hundred; week old $9.00 per hundred. Place orders early. We specialize in custom hatching chicken, turkey and duck eggs. Pay only for chicks hatched 3 cents each. Hatches average 75 to 85% last year. Traying eggs each Saturday. White Cloud Hatchery. 15 to 20 acres. 3 small buildings near school. D. Dobry
BALDWIN THEATRE: Showing "Rovin' Tumbleweeds" - Gene Autry with Smiley Burnette and Mary Carlisle. Wednesday and Thursday April 3-4 Shows 7:00-9:15 Adm. 25 cents – 10 cents. The play to be given by the junior class of Baldwin High School on April 12 is one filled with laughs from end to end and packed with chills and thrills. Don't miss it. When some boys and girls hails you and tries to sell you tickets let him and buy two of them, for if you don't you're going to miss the most interesting event of the school year. Watch these columns for more information on the subject.
LUTHER: The Methodist Church was prettily decorated with artificial lilies and daffodils for the Easter service. A large choir sang two anthems. A pleasing program was given in the Sunday school during which the intermediate girls sang two numbers, in one of which Vesta Draper sang the solo parts. The young people's class also sang one number and James Robbins, Steven Fairbanks, Jr., Eddie Draper, Andy Webber, Dickie McCrimmon, Carolyn Ford and Vesta Draper gave recitations.
PEACOCK: Samuel Summers is suffering with a very bad cold and Nathan Woodward is on the sick list.