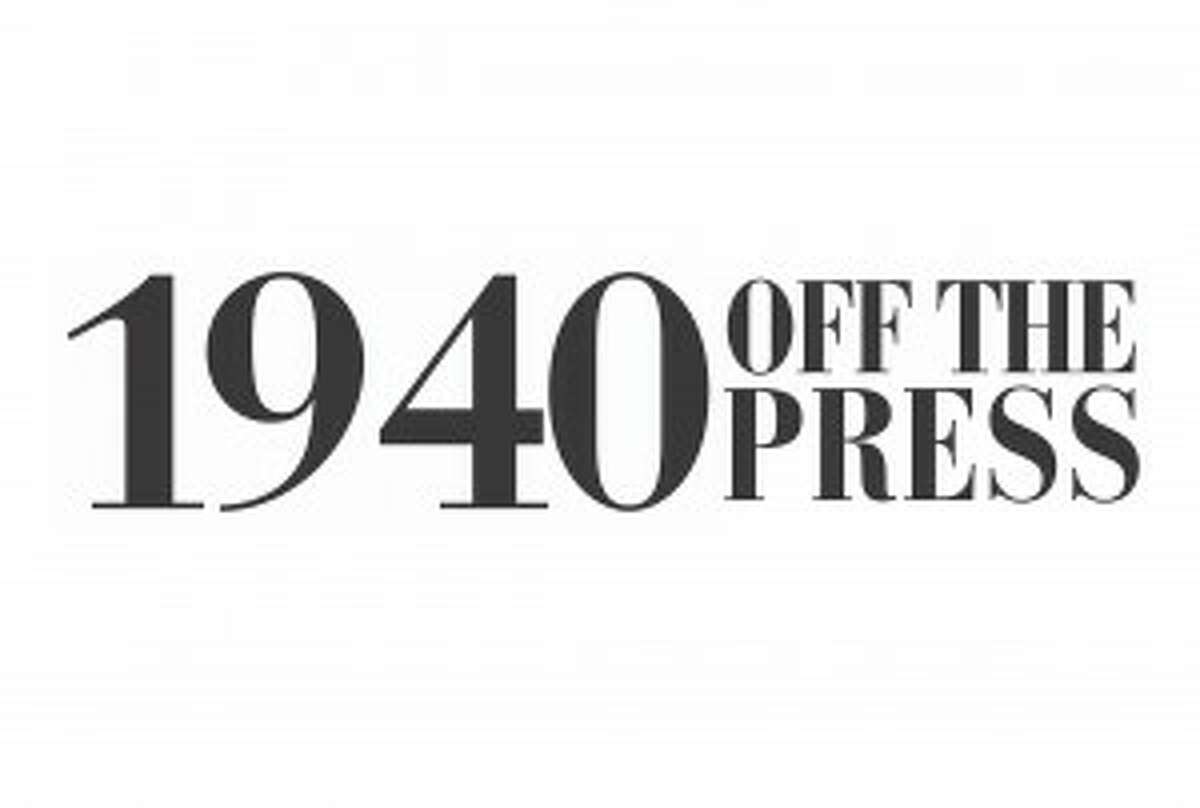 From the Lake County Star March 29, 1940 Edition
EASTER SERVICES WELL ATTENDED. Passion Week and Easter were fittingly observed by the Baldwin Congregational Church. On the whole they were considerably attended than for a number of years. There were between sixty and seventy present at the Thursday evening communion service. This was a beautiful and impressive service in commemoration of the night when Jesus ate the last supper with His disciples and when He instituted the Lord's Supper. Between eighty and ninety were present at the Good Friday afternoon service. Most of the business places close during the three house period from twelve to three. These were the hours when darkness spread over the land during the crucifixion. The service was based on the seven sayings of Jesus while He hung on the cross. In spite of the near zero weather the Easter Sunrise service brought out an attendance of better than eighty. The ten thirty service, as usual brought the largest attendance of all, with one hundred and sixty being present. A large share of the forenoon crowd remained and joined with others in attending the Sunday school program which was given directly after the service. Each class contributed toward the program and it went very fine. All in all Easter was a wonderful day. If the spirit and interest of the day could only be conserved for the year it would be a splendid thing.
Walter Rudnicki, 26, of Chase township was critically injured Monday in a strange accident. He was cutting a tree on his farm woodlot and he had leaned his shotgun against a nearby log. As the tree fell a branch struck the trigger of the gun and discharged it. The charge pierced Rudnicki's wrist and shattered his lower arm to the elbow. He made his way to the home of John Kubecka nearby where he was given attention to stop the heavy loss of blood and was rushed to Reed City hospital where his condition was pronounced grave.
Miss Ruth Wilkinson of Traverse City and her brother Varl who teaches at Ortenville and Miss Nancy Buben of Flint were Easter guests of Mr. and Mrs. Glen Wilkinson.
Growing interest is being manifested in the class in citizenship being conducted by Mrs. Hazel Bartlett in the court house weekly on Tuesday afternoons. Beside all the first week's attendants there were several new faces Tuesday and the interest was keen. The class is free and open to any applicant for naturalization, either on first papers or final petition. There are study sheets for home study, followed at the meeting by a round table quiz and discussion. Many who are unfamiliar with English find the meeting a source of considerable help. The school is sponsored by the WPA.
Mrs. Lola Duncan, 52, who operated Harvecamp for a season, died last week in Reed City hospital after a brief illness.
Last Sunday was the first time in 140 years when Palm Sunday and St. Patrick's Day fell on the same day.
BALDIWN GIRLS GO ON BEAUTY BUS TRIP. Having been resident of Baldwin we thought perhaps you would be interested in this trip. We are attending the La Parent Beauty Academy here in Grand Rapids. The Academy provided transportation for all those who desired to attend the "Mid-West Hair Show" in Chicago March 5-6. At this there were many lecturers, demonstrations of "up to the minute" ideas and many very interesting exhibitions. A number of outstanding and nationally known artists performed, from whom we gained much valued knowledge. A luncheon was served by the Helene Curtis Industries, following this we were shown through their entire plant by a guide and saw how the various products were produced. Mary Horujko and Florence Skornok.
LUTHER: Mrs. Foley was the oldest woman in the village.
WEBBER SCHOOL BROADCASTER: Mrs. Siller Fisher, who plays the Easter Rabbit every year, gave all of us eggs on Good Friday. The beginners received fancy candy eggs in addition.
Facts for farmers who this season will be tapping the sugar maples on the farm woodlot: One good tree will yield 15 to 20 gallons of sap. Forty-five to 50 gallons of sap boiled down to one gallon of maple syrup. In 1939, 387,000 trees were tapped in Michigan to provide 17,000 pounds of sugar worth 30 cents a pound and 104,000 gallons of syrup worth $2.50 a gallon with a total value of $218,000, the highest value of this crop since 1931.
MARCH HAS HARD TIME MAKING UP ITS MIND. March showed its usual jittery disposition this week and is still trying to make up its mind whether to go out like a lion or a liar. Sunday night it was 10 below zero. Monday night 16 below. Tuesday night the mercury went up to 28 above and six inches of snow fell. The sun was far behind the clouds but the snow melted fast under a southerly wind. In New York the greatest blizzard since 1890 piled drifts of 30 feet high.